General Public
The Society for U.S. Intellectual History 2019 Conference: Intellectual Traditions of Protest, Power, & Patriotism
Sunday, November 10, 2019 at 9:00 am to 12:40 pm
Join The Society for U.S. Intellectual History for rich discussions with leading scholars and intellectuals that will engage the history of science, culture, politics, race, gender, government, society, education, literature, and a wide range of other fields covering all time periods and various events in U.S. history.
Featuring:

Click for Conference Schedule. Learn more and Register at https://s-usih.org/
Limited complimentary tickets are available for members of The New School community. Please click "Register" to apply for your free entry.
Follow us on Twitter: @ideas_history #USIH
In partnership with Eugene Lang College of Liberal Arts, the Historical Studies program, and Gender and Sexuality Studies at The New School for Social Research. Sponsored by The History Channel and the Office of Admissions at New School for Social Research.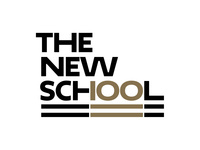 This event is part of The New School's Centennial celebration. Learn more at newschool.edu/100 • #100YearsNew
Subscribe

Event Type

Audience

Theme

Humanity, Society, Social Justice, Politics, Policy and Government, Intellectual Culture and Big Ideas, Race In The U.S., Centennial

School

Schools of Public Engagement, The New School for Social Research, Eugene Lang College of Liberal Arts, Program in Historical Studies, Program in Gender and Sexuality Studies

Topic

Website
Cost

Free with Registration

Hashtag